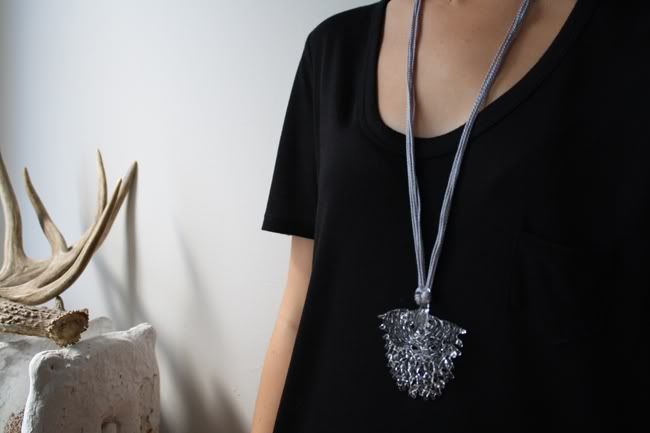 Kate recently bought this leaf necklace from my
Nature in City, glass jewelry series
and I'm so happy to see her wearing it. Hopefully I'll be able to get back on the torch in a few weeks. It's been almost three months and I really really miss it.
Check out Kate's blog -
For Me, For You
. She has a beautiful knack for capturing her day to day (and she makes jewelry too!).