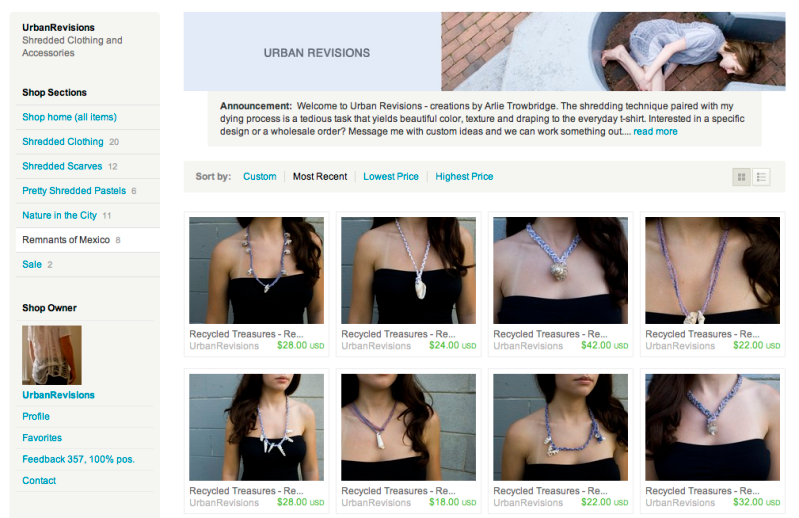 All but two items have been listed within my new
Recycled Treasures: Remnants of Mexico
jewelry series! Pretty happy with how they turned out... surprisingly there are a few I'd rather not part with. Usually when I make something I grow tired of looking at it and want to move to the next thing immediately. These are fun though - the process of finding the shells happened over the course of a great vacation. Also, in the past, I've thrown away the extra fabric bits used to make the braids. Definitely trying not to do that anymore... expect a lot of braids in the future.
:)
ps - have you checked out the new
shop
layout? something to adjust to but I think it makes everyone's shop look fantastic!